Overdrive & Libby (Bridges) offer eBooks, eAudiobooks, eMagazines and a small collection of streaming movies. There is a limit of 3 books at a time, but magazines there is no limit to the magazines.  All materials return automatically after 2 weeks. In addition to the full collection, Overdrive has dedicated kids and teen reading rooms, so that your children see age-appropriate content.
New app: Libby by OverDrive is designed to make borrowing even easier and allows you to store multiple libraries and library cards in the same app. Please note that certain formats such as PDF are currently not available in the Libby app.
Access: Mac, PC, android (version 5+), Apple, KindleFire (2015 or later), Nook
Manual transfer: MP3 players, older Kindles
Log in: 8 digits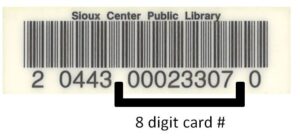 Need help? Check out the help page or contact your library! Need help with Libby? Contact support here!
Visit