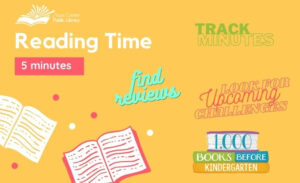 1,000 Books Before Kindergarten reading challenge is now available on Beanstack as well as 500 Books Before 5th Grade and 100 Books Before College!
Participate in our reading programs, earn incentives, and discover great books.
Get started by registering below. Adults can easily add all family members as readers under one account. All prizes must be picked up in person.